Sun Drop – refreshing sunscreen shot
Zgarnij testową paczkę
12 Sun Dropów
zupełnie za darmo!
Dodaje do każdego posiłku. Popatrzcie na mnie. So great!
Smaruje nim klatę i zalewam z Rocket Fuel! Nie ma lipy!
Farbuje tym brodę.
Sundrop działa!
Odkąd pije, mam żyć więcej niż kot. Polecam!
Lasange przy SunDropie to lipa. Dolewam do mleka.
Pomarańczowy i zielony w jednym!
Order a free set of 12 Sun Drop shots and test in your tanning salon.
Sun Drop is a MUST HAVE product for every tanning salon.
Sun Drop sells great in tanning salons.
Sun Drop will improve the tanning results.
Attention! The promotional package can only be ordered through this page by filling in the form below.
Order your free
set of Sun Drop: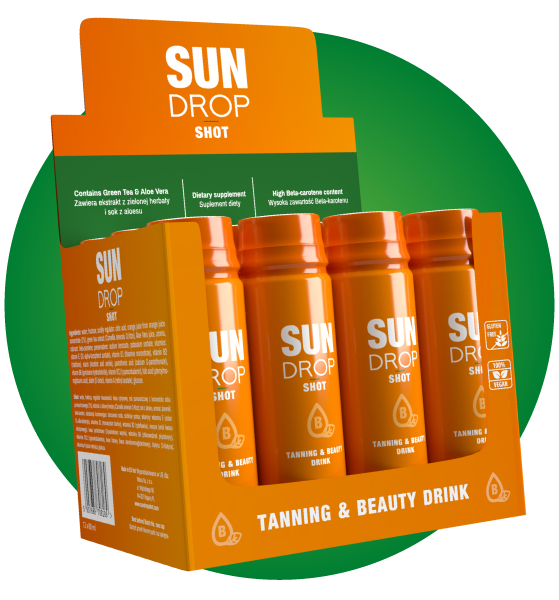 A set of Sun Drops will come
to you within a week!